Masculinity is a social category that

sets certain guidelines on how men should act in different situations. Concepts such as this always change and evolve according to different historical periods and depending on what culture.

Stuart Hall,

a cultural studies critical theorist,

says that nothing has an absolute meaning

since

conventions for language and concepts keep modifying (Hall, 2013, p. 9).

One example is the gradual change from physical strength being a main attribute of "masculinity" to sensuality being a main attribute. Hall discusses how a "new man" has emerged; one in which the desire to be looked at is more important than the desire to show off physical prowess.

Hall writes that things are only "true" in their particular historical contexts (p. 31), which means that what may have been considered "masculine" ten years ago is vastly different from what's considered masculine today or in another decade. To deem something "masculine", we would have to look at the culture of that exact time period and understand the changes that may or may not have taken place. There are also many different power hierarchies intertwined inside masculinity t

hat have to do with factors such as race and social class. Despite the different layers and the different historical periods, some main themes have stuck with what it means to be "masculine". Two of these are lack of emotion and power over women (p. 294). Even though some inner hierarchies of masculinity do not appear have power over women, there is still a sense of patriarchy present. Men also do experience emotion, and so this "lack of" is just a mask that they put on to seem like they are in control and are stronger than they truly are.

Greek masculinity is closely associated with

the concept of philotimo.

While "philotimo" does not have an exact translation, it stems from the Greek root words "love" and "honor" and can basically mean "love of honor" (Vassiliou, 1973, p. 326). According to many studies done with Greek citizens, "philotimo" is one of the highest rated values amongst Greece. Vasso and George Vassiliou, two psychology researchers, led another study dealing with this term. They wanted to know if the meaning changed when there were different social groups polled. After compiling a list of words that 740 participants thought exemplified what it meant to be "philotimos", they came to the conclusion that philotimo was something that is associated with "proper in-group behavior" (p. 328). This meant that participants who were more involved in society used empowering words to describe "philotimo", whereas those who were in the outgroups used weaker (but still not bad) words to describe it. It was concluded that those who exhibit philotimo are more likely to be accepted and respected in in-groups around Greece, which means that the philotimo person is who one should strive to be.

In a

Youtube video

designed to promote Greek values, various different people of Greek descent try to elaborate on what they think "philotimo" means. It encapsulates a whole range of nuances, but essentially means doing what is right and honorable even if it means one's reputation or life is at stake (Kinhart, 2014). They describe it as a personal sacrifice for a greater good, and is something that Greeks have carried with them for generations and continue to pass on to their kids and grandkids. The Greek man must uphold philotimo, or else he may lose his honor and masculinity. Stuart Hall writes that outside cultures from our own may not have words or concepts that we consider to be customary (Hall, p. 9). This is true for the Greeks, because philotimo is something that is so ingrained in who they are as a people except outside cultures do not share this common concept. Other cultures know what it is to have morals and act honorably, however they may not have a word that encompasses everything philotimo does.

As mentioned previously with the idea of masculinity, concepts are only real in specific historical contexts. Honor is no exception to this rule, and what it means to be honorable changes not only throughout history but also throughout one's life. Honor for most Greek men greatly entails the ability to stand up for themselves and protect their wife and children if they start a family. When a man is single, it is honorable and masculine to use physical force to protect themselves from harm and insult (Blok, 1981, p. 434). However, when a man gets married it then becomes too risky to use physical force when insulted (Horden, 2014, p. 490). This is because using physical force could result in the death of the man, which would then leave a wife and kids without their head patriarchal figure and could also lead to their endangerment. After a man starts a family, it is honorable to not let insults fuel a fire. This shows how masculinity evolves throughout the different periods in a man's life.

​ As the discourse of masculinity changed and the key feature of strength morphed into something more sensual, the meaning of honor changed as well. Honor and masculinity go hand in hand, and so strength began to dissipate in what it meant to be honorable for one living in the Mediterranean (Blok, p. 435). Ever since the late 18th century, it was becoming popular to eliminate any sense of pride and self importance because it was arrogant to think of oneself as being better than any other person. People no longer used strength to showcase how honorable they were, which can be seen as an act of philotimo because it communicates a recognition of others' feelings. Being prideful is not something that exhibits philotimo. This also represents a shift in what the "new man" entails, because the new man is egocentric. Once again, the different kinds of masculinity can be noted here because what may be masculine for one culture is not masculine for another.

In Ancient times, depictions of naked Greek bodies were a very common thing to see in artwork. Men without clothes were viewed as being heroic and mighty, showcasing their muscles and manly physiques. Robin Osborne says "To show a male figure without clothes was certainly to invoke the beautiful body of the young athlete and to claim the athletic body as the model of it all was to be a man," (Osborne, 1997, p. 524). Olympians and athletes in Ancient Greece were viewed in high regard, and so the naked male body began to symbolize this. In the 8th century BCE, sculptures and other artwork showed off the male body, and Osborne said that "to be a man is to be unclothed," (p. 507). Many of the depictions of these men showed them carrying items related to the gym, thus emphasizing their athleticism and heroic honor. Naked women were not seen in the same light, because their bodies were sexualized and shamed. It wasn't until the sixth century BCE in ancient Greece that the discourse began to change and the male body began to have sexual undertones, but even so artists were able to come up with ways around this sexualization (p. 510). Some naked depictions of male bodies in ancient times could be connotated as vulnerable as well (Binns, 2007). This is the case when the men are dying or deceased, and usually they were enemies of Greece. This, along with the changing perception of the nude male body from athletic to sexual, shows that the naked body can take on many meanings.
​
​ Foucault thought the body was a very integral part of "the struggles between different formations of power and knowledge," (Hall, p. 35). The body exemplifies different meanings simultaneously, like honor and vulnerability, and so the struggles Foucault mentions is probably of the different meanings working together. The body can be seen as both honorable and vulnerable. He continues to say that the body is "totally imprinted by history and the processes of history's deconstruction of the body." This means that one's body exhibits every hardship that he or she has gone through in their life, as well as how the world around them has impacted them. In the case of a Greek male, their body would reflect both how their own life's history and how the history of Greece has affected them through the frame of masculinity. The financial crisis can be detected in a body, as will be shown via screenshots from the 88 minute long film "Lines" on the page of this blog with the same name. What I mean by this is that as a result of the crisis, people's bodies are no longer exude physical strength like they might have in the past.
Powered by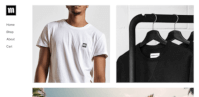 Create your own unique website with customizable templates.