In Ancient times, depictions of naked Greek bodies were a very common thing to see in artwork. Men without clothes were viewed as being heroic and mighty, showcasing their muscles and manly physiques. Robin Osborne says "To show a male figure without clothes was certainly to invoke the beautiful body of the young athlete and to claim the athletic body as the model of it all was to be a man," (Osborne, 1997, p. 524). Olympians and athletes in Ancient Greece were viewed in high regard, and so the naked male body began to symbolize this. In the 8th century BCE, sculptures and other artwork showed off the male body, and Osborne said that "to be a man is to be unclothed," (p. 507). Many of the depictions of these men showed them carrying items related to the gym, thus emphasizing their athleticism and heroic honor. Naked women were not seen in the same light, because their bodies were sexualized and shamed. It wasn't until the sixth century BCE in ancient Greece that the discourse began to change and the male body began to have sexual undertones, but even so artists were able to come up with ways around this sexualization (p. 510). Some naked depictions of male bodies in ancient times could be connotated as vulnerable as well (Binns, 2007). This is the case when the men are dying or deceased, and usually they were enemies of Greece. This, along with the changing perception of the nude male body from athletic to sexual, shows that the naked body can take on many meanings.
​
​ Foucault thought the body was a very integral part of "the struggles between different formations of power and knowledge," (Hall, p. 35). The body exemplifies different meanings simultaneously, like honor and vulnerability, and so the struggles Foucault mentions is probably of the different meanings working together. The body can be seen as both honorable and vulnerable. He continues to say that the body is "totally imprinted by history and the processes of history's deconstruction of the body." This means that one's body exhibits every hardship that he or she has gone through in their life, as well as how the world around them has impacted them. In the case of a Greek male, their body would reflect both how their own life's history and how the history of Greece has affected them through the frame of masculinity. The financial crisis can be detected in a body, as will be shown via screenshots from the 88 minute long film "Lines" on the page of this blog with the same name. What I mean by this is that as a result of the crisis, people's bodies are no longer exude physical strength like they might have in the past.
Powered by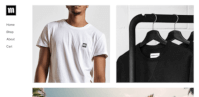 Create your own unique website with customizable templates.